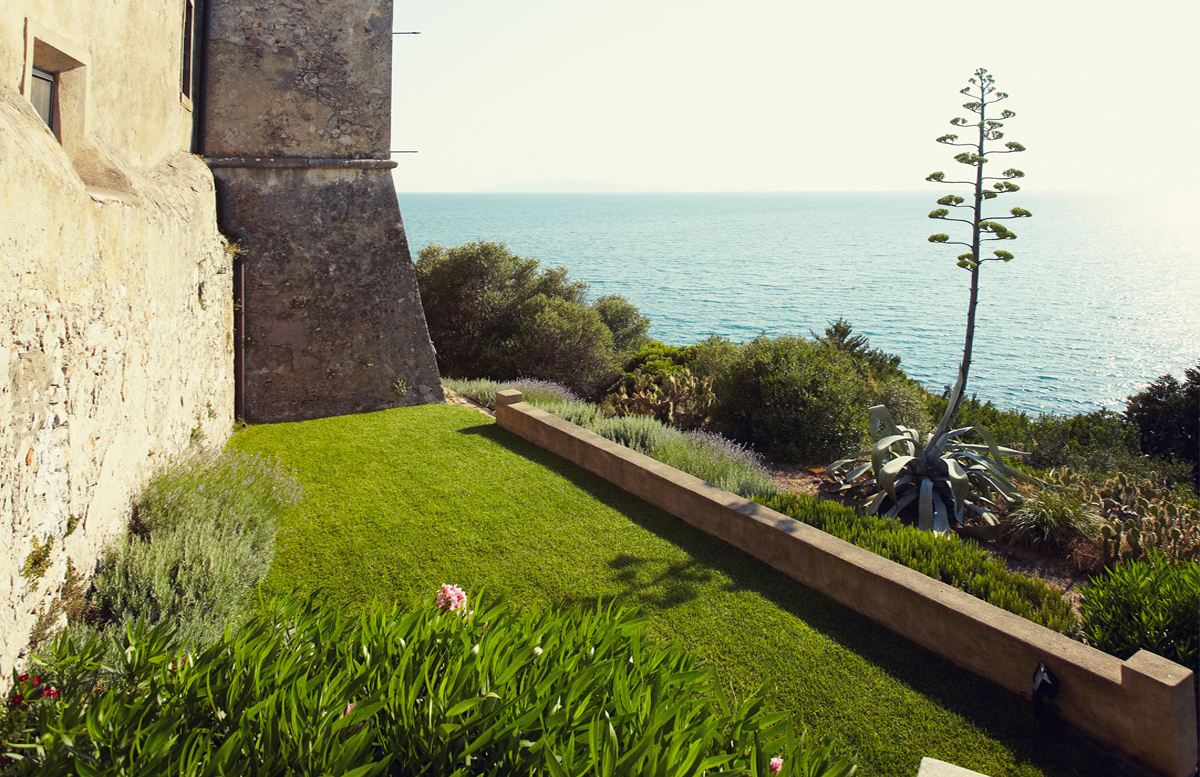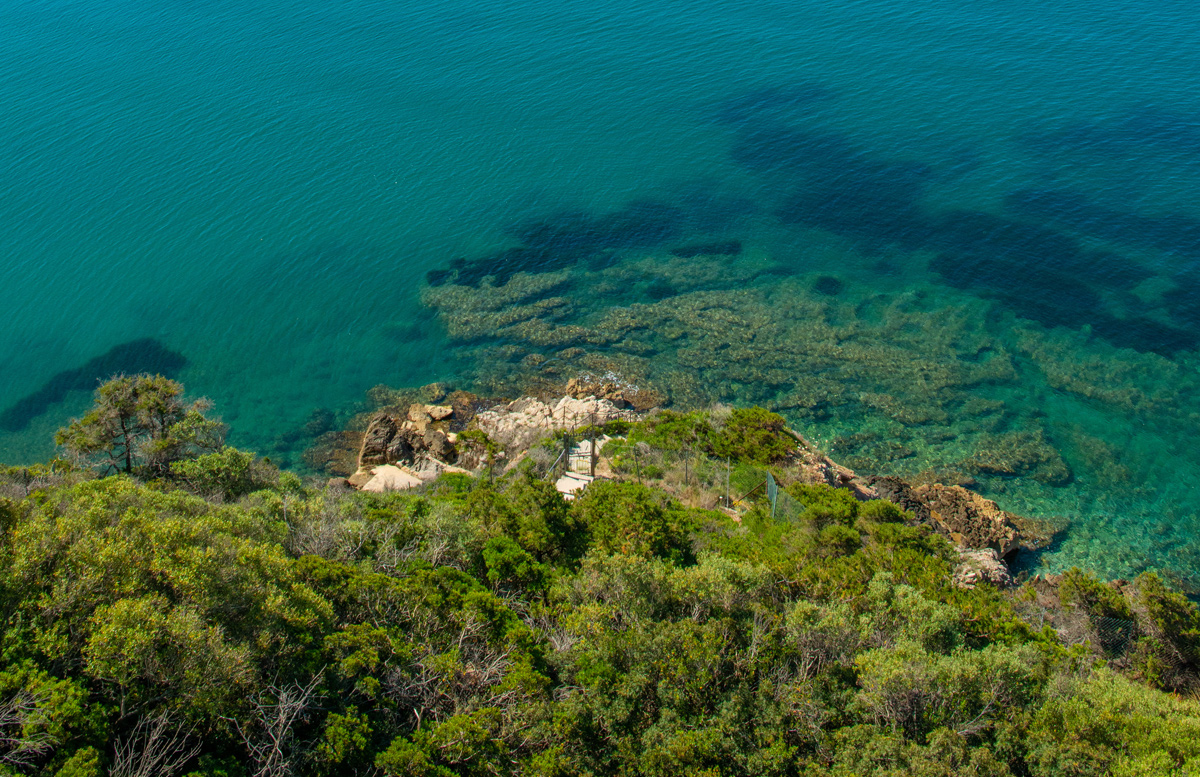 Guest House
12 Guests
Accomodation
The Tower
4 Guests
8 Guests
4 double bedrooms
4 bathrooms (3 en suite)
1 living room
1 dining room
kitchen
2 terraces
2 double bedrooms
2 bathrooms (2 en suite )
1 living room
1 dining room
kitchen
1 terrace
The Tower
In a magical corner of southern Tuscany, the Torre di Talamonaccio is located on a promontory overlooking the sea.

The Tower has been renovated in a southern Tuscany style, they have a private access to the beach and perfectly meet the requirements of charming holidays where nature and space are the real luxury.

On entering the front door, to our right we come across a wide open space, a dining area with fireplace, and two double bedrooms each with independent bathrooms: one with a bathtub; the other with a shower.
Continuing on, along the entrance corridor and to the left of the dining room, we find a fully equipped modern kitchen. There is a third bedroom, also with its own bathroom.

At the end of this corridor there is a staircase which leads to the first floor. Here we find an enormous air conditioned living room with fireplace, where one can relish a magnificent 180 degree panorama.
This living-room is furnished with comfortable lounge chairs and couches on one side of the room, while on the other side, there is an antique wooden table which can seat up to 8 people. From this living-room, one has access to a splendid terrace which is divided into two areas: dining on one side and deckchairs for relaxation and sunbathing on the other.

The view from the terrace is spectacular. It captures Porto S. Stefano and the hills of Mount Argentario; Talamone, with its charming walled town; the hills of the Uccellina Natural Park; as well as the islands of Giannutri, Giglio and Montecristo, a famous marine park.

On returning to the open space on the ground floor, there is a small staircase which leads to the lookout tower. This, too, has been restored, and is divided into two floors. It is made up of a double bedroom, with small bathroom containing shower facilities, walk in wardrobe and living-room corner. From the second floor, one has access to a small terrace.
The Guest House
The guest house next to the tower has been remodeled to provide a living room and two double bedrooms; each has its own private bathroom (with shower) and air conditioning.

The guest house is equipped with satellite television, telephone line and internet. Every window has mosquito nets and every bedroom has ceiling fans.

It's surrounded by two terraces, one of which has been transformed into a splendid panoramic lookout, amidst the greenery of the garden. It is the perfect place to sit and enjoy the wonderful sunshine, take a dip in the swimming pool, or to enjoy the company of good friends and a glass of wine around the barbecue after sunset. The other is equipped with deckchairs.
The guest house also has its own walking trail which leads to the sea and a sunbathing deck.
- Catering & Chef services
for lunch and dinner
- Extra housekeeping
- Additional bed linens & towels
- Laundry or ironing services
- BBQ
- Hairdryer
- Ironing Set
- House linens
- Maintenance services
- Microwave oven
- Washing machine
& dishwasher
- Coffee machine
Upon request
Amenties
-Private reef access
- Internet WiFi
- Maid service
- Electric gate
- Pool (6m x 4m)
- Towels
- Air Conditioning
- SKY Television
- Extra bed